Erstelle hier Anzeigen kostenlos!
Veröffentliche nicht nur Stellenangebote für die Lebensmittelwirtschaft, sondern auch Betriebsausstattung und Immobilien als Gelegenheitsanbieter dauerhaft und vollständig kostenlos! Über kostenlose Anzeigen!
Anbieter
Beschreibung
Details
Kontakt
Melden
Ein Stellenangebot von: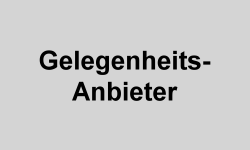 Stellenbeschreibung
The Opportunity
Imagine a world where:
        the craftsmanship of the baker,
               the fragility of our planet,
                      the integrity of the organic farmer,
                             the strength of community and
                                       the simplicity of real food
                                             are valued and nourished.
Every day, our customers at True Grain know they are getting an unparalleled bread and bakery experience, because they witness the quality and craftsmanship in each baked product.
And it all starts with our highly-skilled, Master Bakers. We have an exciting opportunity at our location in Summerland, BC, CANADA. 
Why join True Grain
We offer:
·       Competitive wages
·       Assistance in residency application process
·       Benefits for full-time employees
·       Opportunities for advancement
·       Stability with a community-focused, family-owned small business
·       An amazing lifestyle in the Okanagan Valley
True Grain Awards
2018 - # 1 of 31 Bakeries in the Okanagan Valley (TripAdvisor)

2017 - Tourism / Hospitality Excellence Award

2016 - Top 20 Bakeries in Canada (Huffington Post)

2016 - Business of the Year

2015 - Business of the Year

2014 - Business of the Year

2012 - New Business of the Year

2012 - Best New Restaurant / Shop / Cafe in the Okanagan (EAT Magazine)
Anforderungen an die Stelle:
The Role
As part of our baking team, we require a Head Baker who wants:
·       Produce the highest quality of all baked goods, consistently. This includes 'quality control' and rejecting any products that are not up to par, and working with the other bakers to correct any deficiencies. 
·       Foster a culture of, and accept only excellence and pride in, producing the finest organic handcrafted breads and other baked goods
·       Demonstrate leadership among the bakery team
·       Recruit, train, and motivate the production staff continuously.
·       Schedule production resources to ensure effective use of time & reduce overtime
·       Troubleshoot any areas where product is not meeting our stringent quality standards
·       Coach and train multiple baking apprentices in the craft of organic, naturally leavened bread production
Your Qualifications
We are looking for an individual who has a positive attitude.   Specifically, you have:
Master level certification 

Solid command of spoken and written English

5+ years of handcrafted, scratch bread baking experience

Experience working with organic ingredients

Understanding of natural fermentation process, how to manage, troubleshoot and deliver consistent product

Experience with non-modern wheat flours such as spelled, rye

Experience in mentoring apprentices.



Sende eine Anfrage zur Anzeige!
Felder mit einem * müssen ausgefüllt sein!
Ein Stellenangebot von: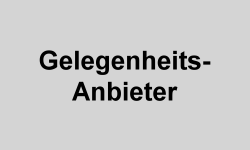 Dieses Stellenangebot melden
Melde uns bitte diese Anzeige, wenn das Stellenangebot inzwischen vergeben, hier unpassend oder falsch einsortiert ist oder nicht unseren Richtlinien entspricht ...
Hilfreiche Seiten, um Anzeigen zu finden!

Neue Stellengesuche

Bewerber Galerie

Neue Stellenangebote

Stellenangebote Galerie

Wähle einen anderen Anzeigenmarkt
Finde weitere Bäckermeister Stellenangebote!
Suche nach weiteren Anzeigen hier in der Jobbörse für die Lebensmittelwirtschaft oder direkt in der Anzeigengalerie der Lebensmittelwelt!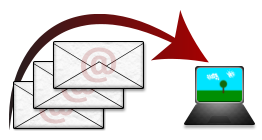 Neue Stellenanzeigen per Email?
Gerne informieren wir dich, wenn neue Angebote zu Bäckermeister eintreffen!
Speichere hier einen Suchauftrag und erhalte neue Stellenanzeigen zu Bäckermeister noch schneller! Sobald neue Angebote für deinen Suchauftrag in der Jobbörse oder einem anderem Anzeigenmarkt der Lebensmittlwelt veröffentlicht werden, senden wir dir eine Benachrichtigung per E-Mail. Diesen Service bieten wir kostenlos an!

Über den Suchauftrag
Mit kostenlosen Stellenanzeigen einen Arbeitsplatz für Bäckermeister finden!
Registriere dir ein Nutzerkonto für die Anzeigenverwaltung und in wenigen Minuten kannst du in zwölf Anzeigenmärkten der Lebensmittelwelt Anzeigen kostenlos veröffentlichen!

Über kostenlose Anzeigen