Hier kostenlose Anzeigen veröffentlichen!

Informiere dich!
Anbieter
Beschreibung
Details
Kontakt
Melden
Ein Stellenangebot von: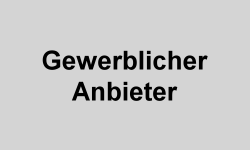 Stellenbeschreibung
Our client in Saudi Arabia who runs a very busy 5* operation is currently looking for a European trained Assistant Pastry Chef to join their enthusiastic and passionate team. This is the number 2 position in the pastry department and reports directly to the Executive Pastry Chef. As Assistant Pastry Sous Chef, you will manage all aspects of the Pastry department with the Executive Pastry Chef. Supervise the preparation, and finishing of desserts and all pastry items, in accordance with company quality & standards. The ideal candidate should direct the operation of the pastry kitchen, including preparation and quality, physical maintenance, and inventory functions, to ensure quality standards and revenue goals are met and food and supply costs are controlled.
We are looking for someone very creative, energetic and up to date in modern techniques. Strong leadership, good organisational skills, and experience in a busy high end operation are essential.
As Assistant Pastry Chef primary responsibilities will be;
·Effectively monitor the daily operations of the department.
·To produce the majority of pastry items for all the outlets, caterings, including the dessert displays, chocolates, petit-fours and some specified baked items to a high quality standard.
·Responsible for the direction and control of the Pastry department, for the work of the staff in the department and to work in unison with the other sections of the culinary.
·Full awareness of all items, their recipes, methods of production and presentation standards.
·Support the control of food cost.
·Responsible for the development and maintenance of all policies, procedures and quality standard within the department, utilizing a continuous improvement approach to ensure a high quality, cost effective and customer focused operation.
·The Assistant Pastry Chef should maintain a high level of service by constantly training and coaching all direct reports and talent.
·The Assistant Pastry Chef will oversee and supervise the day-to-day activities of the Pastry & Bakery production and also be involved in the development of the team.
Develop, test and cost new recipes and menu items for the Pastry & Bakery. Will oversee and participate in the preparation of, and check and approve, all food items prepared in the pastry department. Also regularly inspect the quality and quantity of pastry, plus bakery goods for the buffets, fine dining, banqueting & outlets.
This position supports and reports to the Executive Pastry Chef.
Anforderungen an die Stelle:
The ideal candidate will bring them;
·At least 2-3 year experience as a Pastry Sous Chef / Assistant Pastry Chef
·Proven education & qualification
·Proven experience in a high end / 5* operation
·Hands on approach, and has worked in a busy pastry operation.
·Modern Presentation style
·Familiar with Food Hygiene & safety management
·Strong in Training and development
·Good knowledge of Pastries & Cakes, modern pastry items, chocolate & sugar work.
·Good communication skills
·Strong organisational & leadership skills
The client offers a generous US$ tax free salary with expat benefits.
Sende eine Anfrage zur Anzeige!
Felder mit einem * müssen ausgefüllt sein!
Ein Stellenangebot von: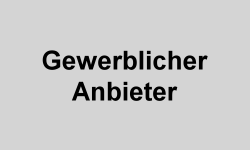 Firma: GuestPro International
Name: Karen Stewart
Strasse: Auenstrasse 15
PLZ/Ort: 85301 Schweitenkirchen
Land: DE
Festnetz-Tel.: 08441 871680
Weitere Angebote von GuestPro International
Kartenansicht: Standort mit Googlemaps
Dieses Stellenangebot melden
Melde uns bitte diese Anzeige, wenn das Stellenangebot inzwischen vergeben, hier unpassend oder falsch einsortiert ist oder nicht unseren Richtlinien entspricht ...
Hilfreiche Seiten, um Anzeigen zu finden!

Neue Jobs in der Lebensmittelbranche

Stellengalerie Jobs in der Lebensmittelbranche

Neue Stellengesuche

Bewerber Galerie

Wähle einen anderen Anzeigenmarkt
Finde weitere Konditor Stellenangebote!
Suche nach weiteren Anzeigen hier in der Jobbörse für die Lebensmittelwirtschaft oder direkt in der Anzeigengalerie der Lebensmittelwelt!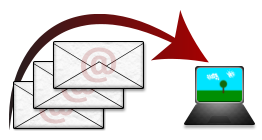 Neue Stellenanzeigen per Email?
Gerne informieren wir dich, wenn neue Angebote zu Konditor eintreffen!
Speichere hier einen Suchauftrag und erhalte neue Stellenanzeigen zu Konditor noch schneller! Sobald neue Angebote für deinen Suchauftrag in der Jobbörse oder einem anderem Anzeigenmarkt der Lebensmittlwelt veröffentlicht werden, senden wir dir eine Benachrichtigung per E-Mail. Diesen Service bieten wir kostenlos an!

Über den Suchauftrag
Mit kostenlosen Stellenanzeigen einen Arbeitsplatz für Konditor finden!
Registriere dir ein Nutzerkonto für die Anzeigenverwaltung und in wenigen Minuten kannst du in zwölf Anzeigenmärkten der Lebensmittelwelt Anzeigen kostenlos veröffentlichen!

Über kostenlose Anzeigen